Swiss China Corporation (SCC) is a platform of Asset Management, Wealth Management, Private Banking and Family Office, formed by seasoned Swiss Private Bankers who have over 50 years of Private Banking experience joining forces with accomplished leaders from China's Wealth Management and Private Equity industry.

At SCC, the Family Office services take care of the family wealth for generation by creating flexible and lasting structures to safeguard wealth. Education in our children is key to ensure the transmission and the responsibility of the family treasure to the next generation.
SCC values the fact that Education is one of the best investment our client's families can make. This is the reason why at SCC we put Education at the top of our priority. Thanks to our long-term, trustful and family relationships we have in Switzerland with the boarding schools, we can give access to the best that Swiss Education can offer.
The Swiss know and respect the value of a good education. Proof of that is the country's own success story. Switzerland's history of sustained economic, political and cultural success and the reputation of its public services and private enterprises for reliability and quality have been built on the knowledge and skills of its well-educated, hard-working population. They are the graduates of a rigorous education system, which expects the very best of its students while offering opportunities to a diverse range of learners. As a neutral country, Switzerland has for centuries been at the crossroads of international exchange. It is the European centre of international diplomacy, the headquarters of international humanitarian and sports organisations and of many global companies in the fields of finance, insurance, internet services, pharmaceuticals and precision engineering. For most visitors, however, Switzerland remains the land of the snow-capped Alps, a haven of peace, order and efficiency in an increasingly hectic world and, thus, the ideal place to live, learn and grow.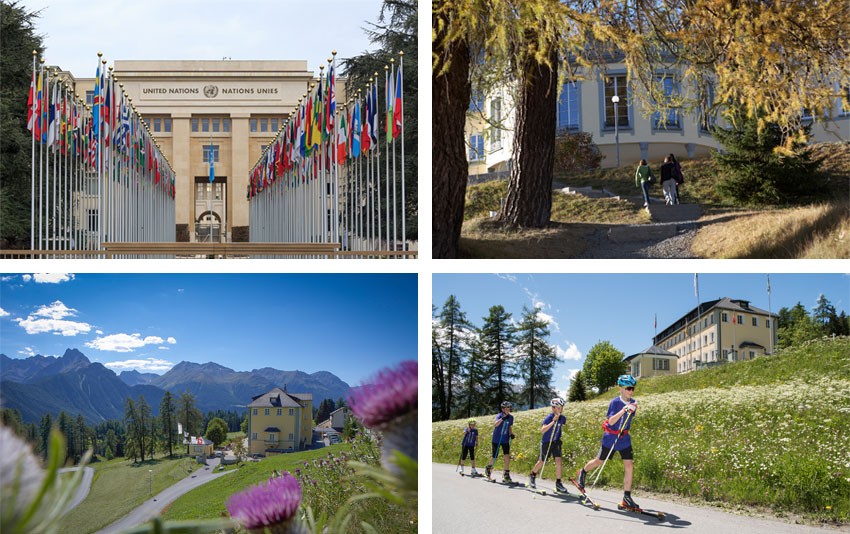 Attending a boarding school in Switzerland where young people can be shaped by some of the world's best qualified educators is thus a life-transforming experience. Teachers, school leaders, university counsellors, boarding house "parents" have just one goal in mind: the well-being of the individual student. For it is only on the basis of personal well-being within a supportive community that young people develop the confidence to become the best person they can be. School also becomes their community, their home away from home.

Swiss educationalists were the first to point out that young people learn best when they feel valued and are treated with respect and kindness. Their powerful ideas on holistic education – "head, heart and hand" - have retained their influence until today. Many Swiss international schools chose locations in a landscape of mountains, forests, lakes and green alpine pastures based on the conviction that children thrive physically, emotionally and academically when they lead active outdoor lives, when they feel a sense of connectedness with the natural world. Swiss schools also encourage sport to develop team spirit, resilience and ambition – all of them qualities which equip young people for the challenges of university and leadership in the working world. Learning is further enriched by programmes to develop creativity and to promote a sense of responsibility in students for their closer and wider communities as local, national and global citizens.
7 reasons for choosing an international boarding school in Switzerland
1. It is a beautiful, stable and secure country with one of the highest quality-of-life ratings in the world.
2. The excellent education system and the economic life of the country are closely linked. This raises the employability prospects for school leavers and university graduates.
3. Switzerland is home to some of the world's top universities and research institutes with more Nobel Prizes per head of population than any other.
4. Swiss boarding schools are genuinely international with students from all over the world studying for the IB Diploma or the Swiss Baccalaureate-Matura. Schools celebrate the cultural diversity of their cosmopolitan communities.
5. Switzerland lies at the cultural heart of Europe with four different language communities: German, French, Italian and Romansh. All international students learn at least one more language.
6. Well-being along with physical fitness and healthy nutrition are held in high regard. Medical services are of the highest standard.
7. All schools within the country are within an hour or two of an international airport. There is much to do in Switzerland, from winter sports in the Alps to visiting the cities of Basel, Geneva, Lausanne and Zurich with their cultural and commercial centres. Paris, Venice, Milan and Munich are also just a few hours' journey away.
From 8 to 16 March, SCC organised a Swiss Education Roadshow for its VIP clients into its different offices in Chongqing, Chengdu, Beijing, Jinan, Kunming, Shenzhen and Hong Kong. The event introduced some of the leading international boarding schools in Switzerland such as Le Rosey, College du Leman, HIF, Monte Rosa and the most luxurious Swiss summer camp, JTCamp to over 200 guests interested in overseas Education for their children. For more information and for personalised service to your family, please contact directly your SCC representative or Swiss China Center with a local team in Shenzhen and Geneva to accompany you all the way through your boarding school or summer/winter camp researches.

Hochalpines Institut Ftan (HIF)
Swiss International Boarding School and Sports Academy

Founded in 1793, HIF Swiss International Boarding School and Sports Academy has been guided throughout its 225-year history by the values of world-renowned Swiss educationalists. On its spectacular campus HIF is committed to the highest standards of teaching and individual achievement in a school culture based on kindness and understanding. It emphasises the individual's responsibilities to the community as a local, a national and a global citizen.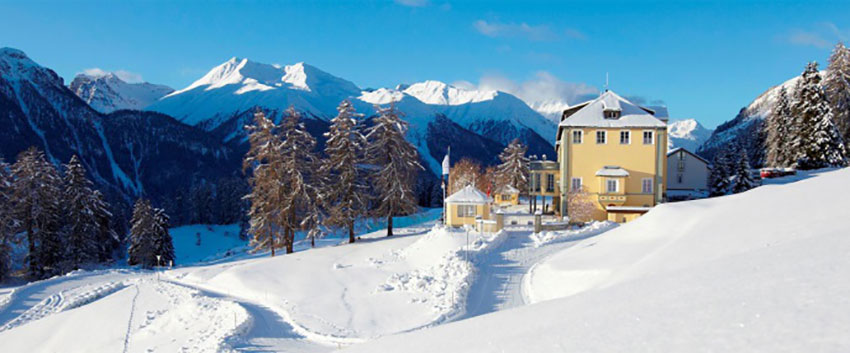 HIF is an independent, international boarding school with strong local roots, which caters for the specific needs of students of all cultures. A co-educational secondary school where boys and girls are accommodated in separate houses, it offers a range of programmes recognised by the world's leading universities. A bilingual programme (English-German) leads to the Swiss Baccalaureate-Matura. The school is a centre for the Cambridge International General Certificate of Secondary Education (IGCSE). HIF is also a candidate school for the International Baccalaureate (IB) Diploma Programme and pursuing authorization as an IB World School (planned for 2019/20).
Learning languages is another key to academic success. Many Swiss are proficient in two languages, while it is quite normal for a local HIF student to have a good knowledge of four or five languages. All HIF students will learn to understand, speak and write at least three languages, including their own. An international student will develop a high competence in English and learn to communicate confidently in German as well as continue developing their own language.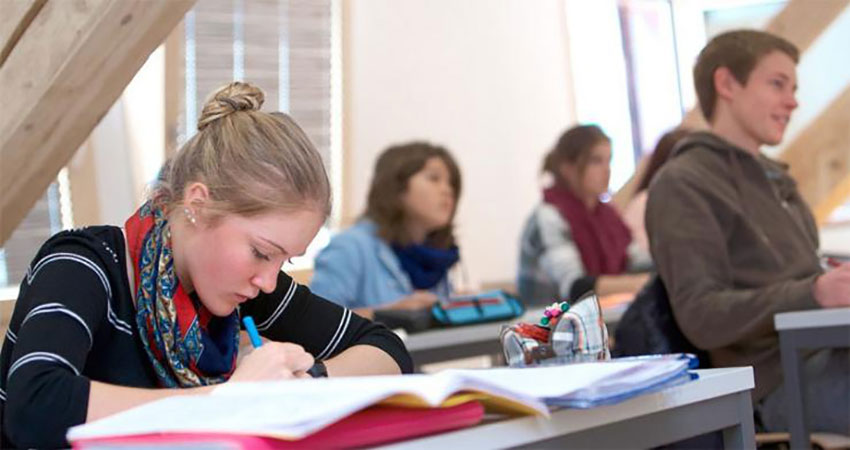 The school of Olympic and World Champions, sport is a major feature of HIF campus life, also for those who do not do sport at a non-competitive level. Located at over 1600 metres in the high-alpine valley of the Engadine, which borders on Italy and Austria, HIF is a centre for winter sports such as skiing and snowboarding. The summer programme includes golf, tennis, soccer and hiking expeditions.

Learning at HIF goes beyond the walls of the classroom. It is about exploring how knowledge and skills learned in academic subjects can be enhanced in the real world. Among the opportunities for enriching learning are excursions in Switzerland and Europe, academic clubs, hiking in the Alps, projects, theatre and music.

JTCamp
Swiss Summer Camp

JTCamp is a family camping tradition since 1965, created just for kids and teenagers ages 6-16. Every summer, campers return having fostered friendships that last a lifetime.
JTCamp welcome more than 25 nationalities, offering the students a well-rounded program full of activities, sports, language courses, and even excursions. The tight schedule keeps campers on the move, but still have plenty of time for enjoying the scenery, food, and friends.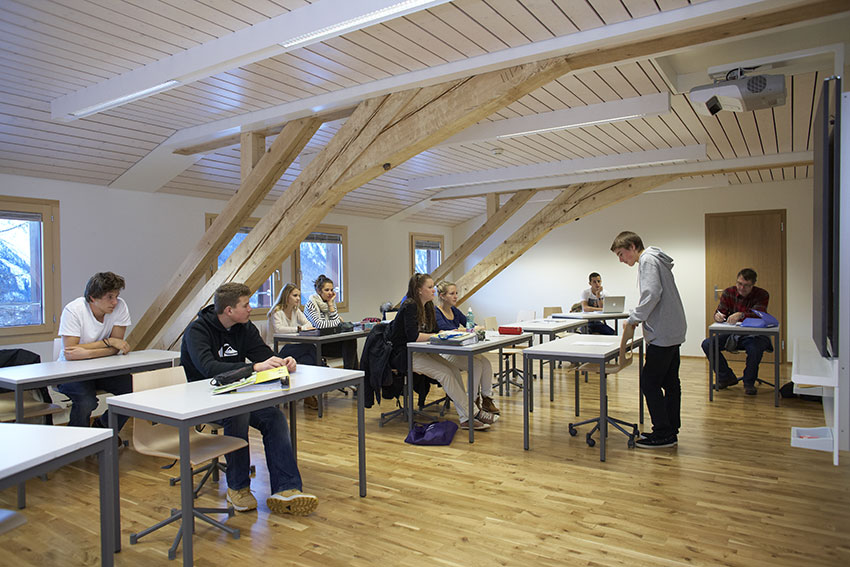 A large part of JTCamp is the beautiful environment, located in Flims-Laax, Switzerland. The camp sits at an ideal altitude of 1000 meters and is within walking distance of downtown. The camp is surrounded by excellent sporting facilities and borders an alpine forest. It has access to lakes, mountains, and all of the sports and cultural facilities a camper could dream of.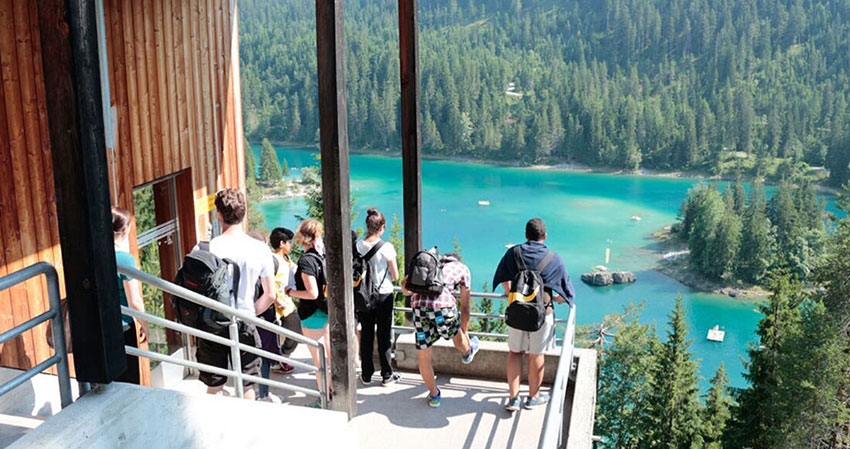 Sending children to camp provides many benefits for them that last well-beyond the summer months. Studies show that attending summer camp improves confidence, provides a sense of independence, allows for a sense of worldliness, improves social skills, and allows participants to learn new things. At JTCamp they have seen all of these benefits firsthand in their campers.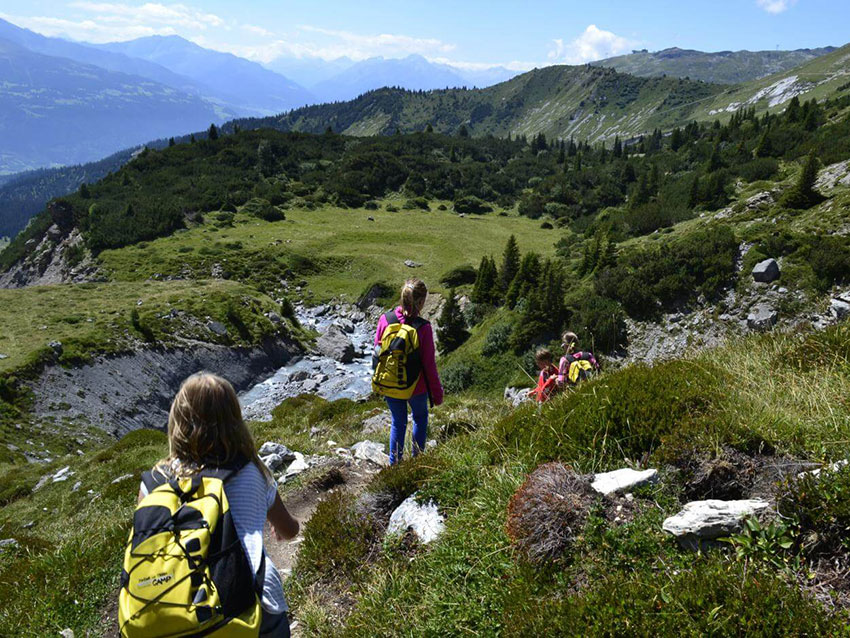 At JTCamp, they enforce a no cell phone policy. Upon check-in, campers' mobile phones are left with the front desk and may only be used for 15 minutes, twice a day. This rule stands for any device that shares data. Sunday is a "no cell phone" day.
It's obvious that teens spend a lot of time on their phones — sometimes up to nine hours each day. Constant cell phone use can impair a child's learning ability, negatively affects their social skills, and takes away from time spent with family and friends.
A digital detox is important for campers to get proper rest, ample physical activity, heightened social skills, and increased productivity. Less cell phone use means less stress and anxiety, less behavioral issues, and less time wasted.

JTCamp is a well-rounded summer experience for campers year after year. We take pride on the holistic nature of our program and we look forward to welcoming your campers to join our family tradition this summer!
Institut Monte Rosa
A constant evolution

Built in 1874, the school was renamed Institut Monte Rosa in the 1960's. For more than a century, this international boarding school has built an excellent reputation through a constant endeavor to educate in an environment that empowers learning.
By 1964, Institut Monte Rosa had become a coeducational school. With the changing needs and demands of new generations, the school continued to work in developing a high quality environment to maintain the highest teaching standards. Their aim is to provide the students with the tools they need to develop into well-educated and well-rounded individuals who are passionate about life and ready to contribute to the success of their families and nations.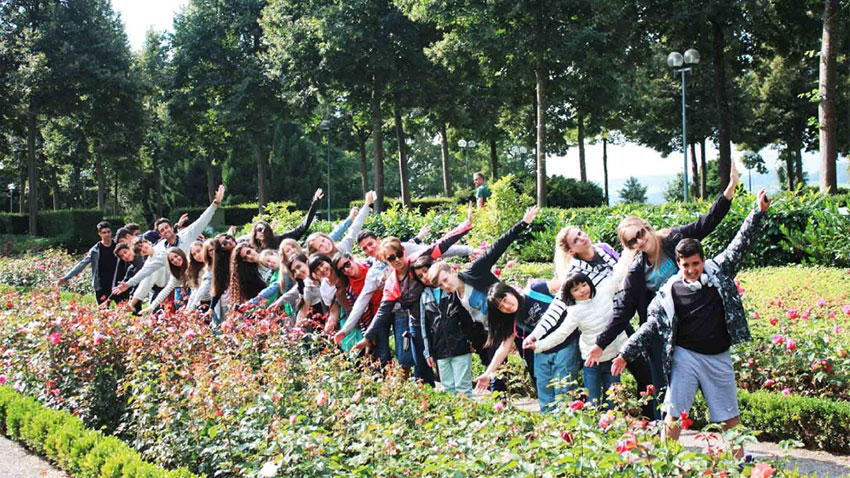 The school days at Monte Rosa take place in a setting free from international tensions or disturbances, in a country with a high standard of living, a high educational tradition and a healthy social environment. Located in a multicultural and multilingual country, the various programs offered are organized with respect for different cultures and mindsets. The school is housed in the Château d'Arvel, a modernized nineteenth-century mansion in Territet - Montreux which has a panoramic view overlooking Lake Geneva. The climate is temperate and the pleasant environment conductive to healthy living and studying.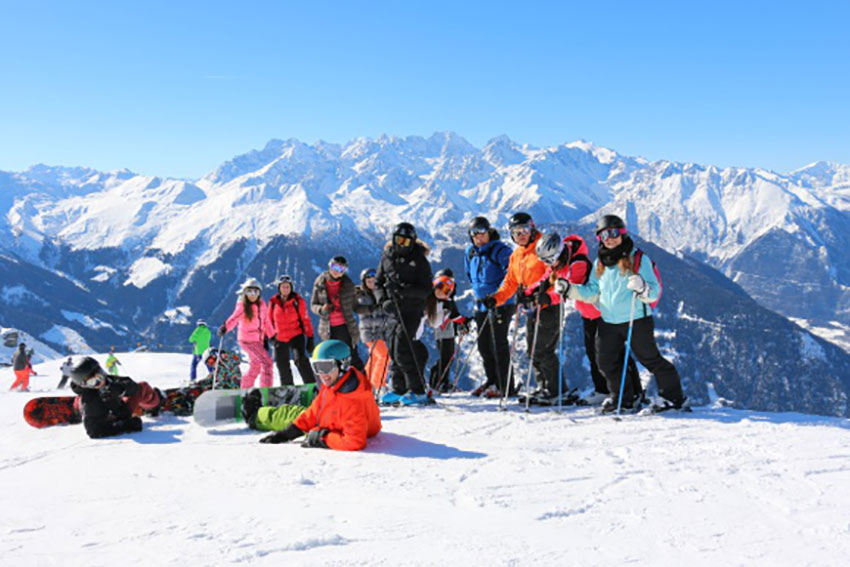 A school's atmosphere and facilities also promote achievement and success. Students are accommodated in spacious double or single rooms whilst boys and girls live on separate floors. All rooms are furnished according to European standards offering a comfortable stay while studying in a safe, structured and supervised family-like environment. The campus includes modern classrooms, IT & multimedia rooms, arts & crafts room, a laboratory, a snack bar, indoor and outdoor sports facilities with a private tennis court. Institut Monte Rosa is fully committed both to the well-being of its students and to the peace of mind of their parents. Serving three substantial meals daily, we offer a healthy and balanced diet ensuring that your child will keep in good health and shape.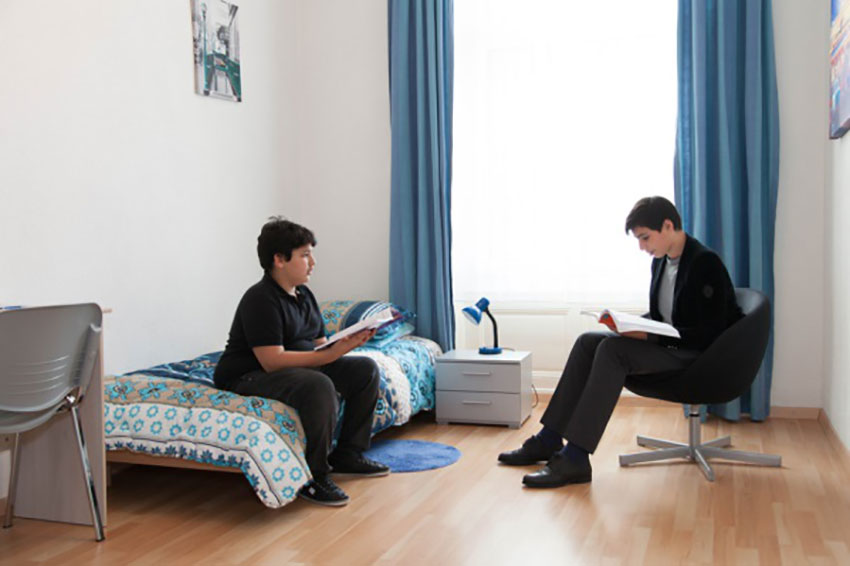 The school applies well-proven educational methods that allow students of various nationalities to become acquainted with each other and with community life. Their education is based on good manners, respect for others and a sense of honor and discipline. In this atmosphere, which emphasizes co operation and initiative, each individual is able to develop his own personality and learns to shoulder his share of responsibilities.
College du Leman
An International Family

Over the last half-century, Collège Du Léman has helped more than 20,000 alumni learn the value of openness, internationalism and co-operation. Collège Du Léman was created to meet the needs of a new world, in which ambition and a global perspective could take you to amazing places.
In the late 1950s, Francis and Inge Clivaz saw a city that was becoming home to many international businesses and organisations. Geneva needed a school that could provide a truly international education for students from many different countries, and a welcoming, safe atmosphere for students and parents alike.
The school opened in May 1960, on the site of a former school. Its peaceful location on the right bank of Lake Geneva placed it between the thriving city and the beautiful countryside.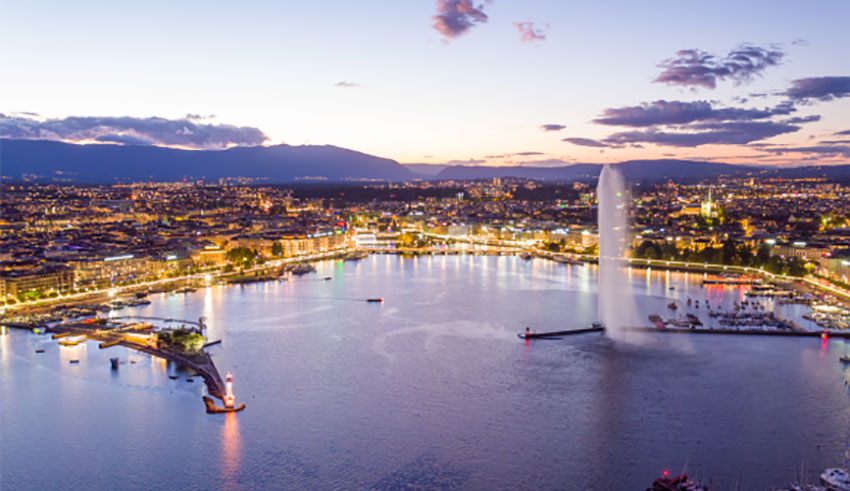 Its commitment to global-mindedness enabled it to secure its first bilingual accreditation from the European Council of International Schools (ECIS) and the Middle States Association of Colleges and Schools in 1978. Another accreditation from the New England Association of Schools and Colleges followed in 1998. It is now home to more than 1900 students, and over 100 nationalities.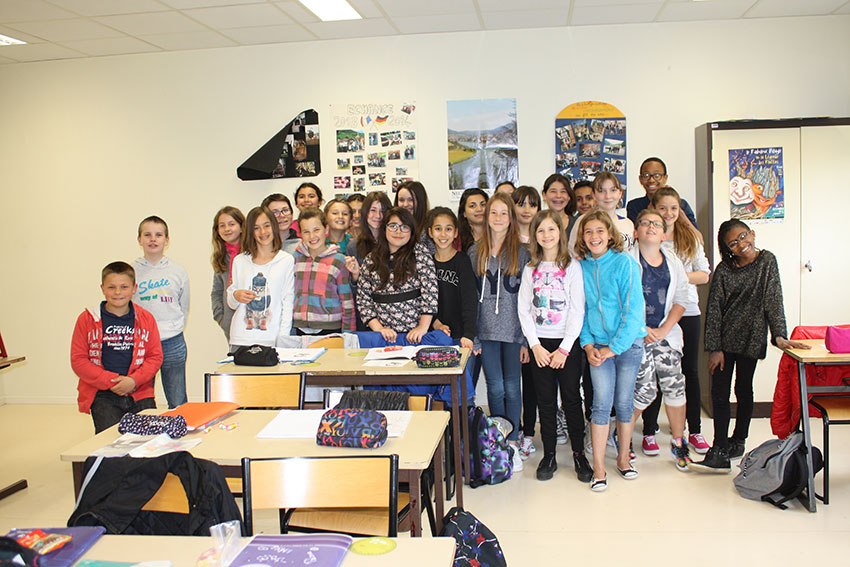 For more than 50 years, the school has made it its mission to help students to embrace the values that will help them succeed anywhere they wish to go. The school gives them the confidence to discover and hone their talents, and the openness to explore and respect new languages and cultures.
Le Rosey
A school for life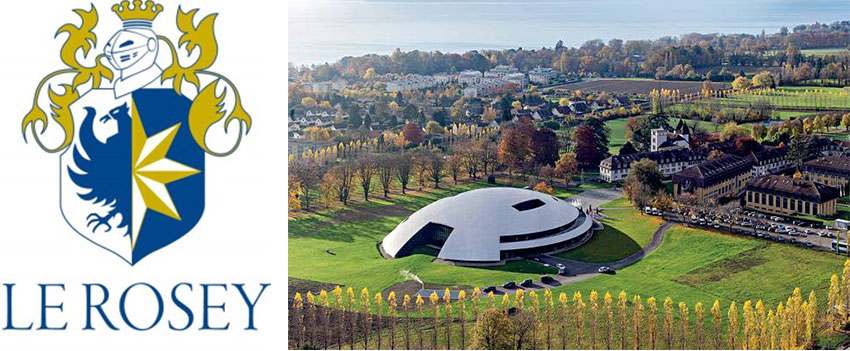 A school, rich in history as told by thousands of alumni across the globe, deeply attached to their Rosey friends and their school. The 420 students at Le Rosey are boarders whose academic year is shared between two campuses: a magnificent manorial estate in Rolle and, in the winter, chalets in the charming ski resort of Gstaad.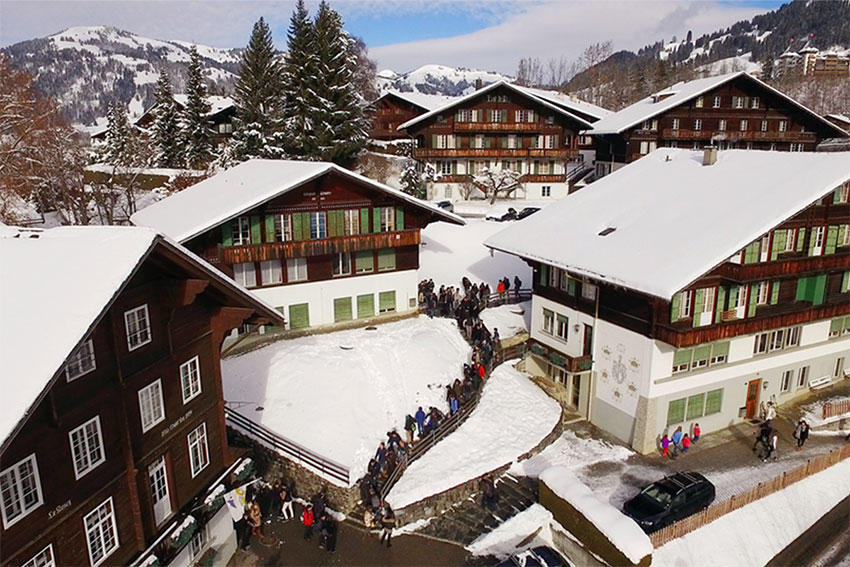 They all sit the International Baccalaureate (IB) Diploma or French bac after an education during which they have the choice of studying subjects in either English or French, without losing the opportunity to learn two or even three other foreign languages.
They all bring their own language, culture, religion and distinguishing characteristic; the world soon becomes a village populated by friends.They discover and develop their talents: sports, the arts, clubs and societies and special events make up their daily lives.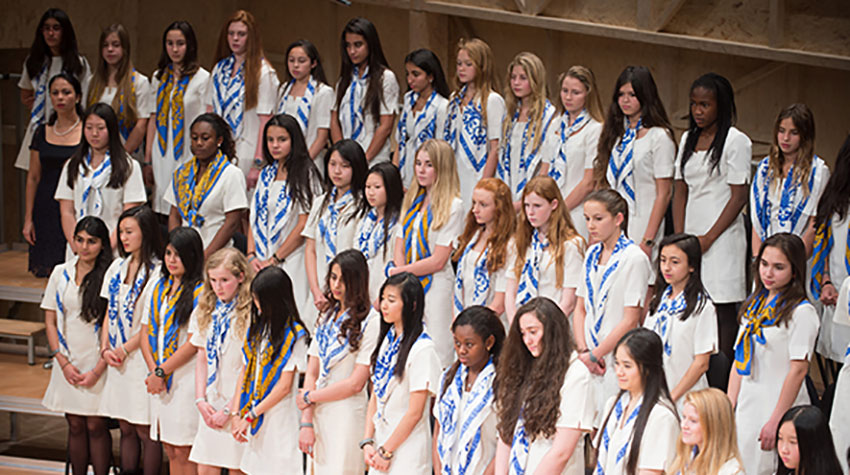 The culture at Le Rosey is one of passion for values grounded in the history of a school founded in 1880: friendship and solidarity among Rosey students and their teachers, self-respect and respect for others, intelligent discipline, courage to face challenges and a willingness to overcome them.