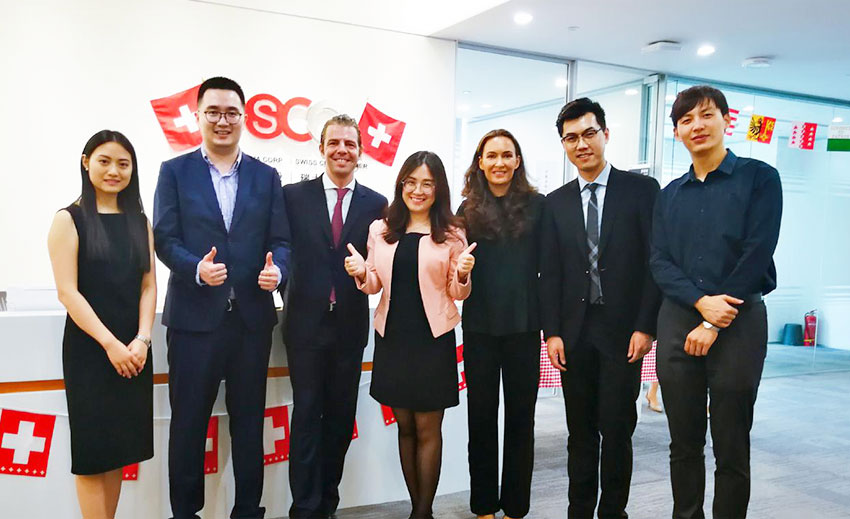 On 18 August, 2018, SCC Shenzhen organized in its headquarters office a unique experience for its clients and guests to discover the beauty of refined jewelry presented by TASA, together with the Best of Switzerland when it comes to Private Banking and a sense of the famous Swiss Hospitality with wine and chocolate.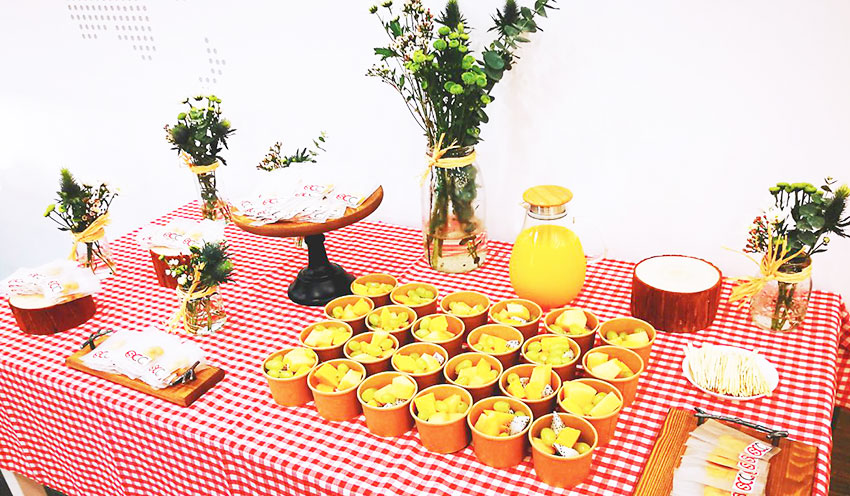 SCC and TASA team welcomed the guests in a warm and friendly atmosphere. The office, especially decorated with a Swiss touch: red and white chequered tablecloths, mountain flowers and wooden plates, displayed stunning jewelry showcases presenting the most remarkable jewelry composed of diamonds and colorful precious stones.
Heart-to-heart Wealth Management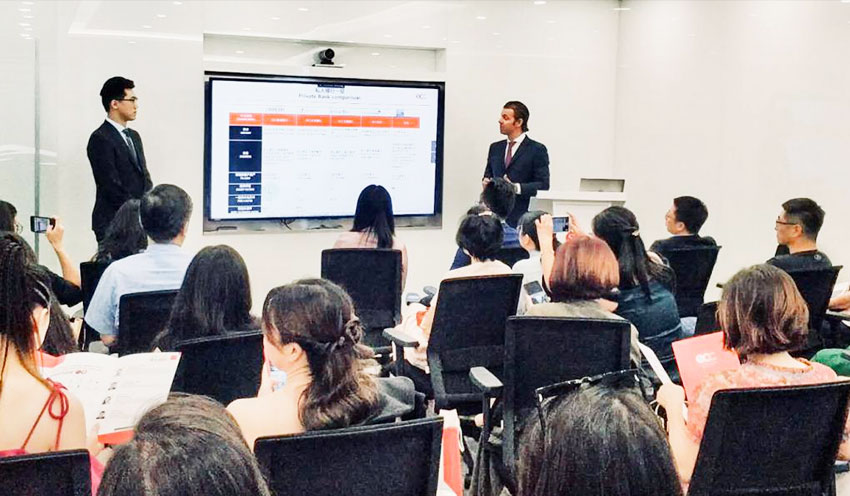 Philippe Kretz, Executive Director of the Board & Founding Partner of Swiss China Corporation, made a presentation about Private Banking on SCC principles and values such as "managing clients' assets like our own assets", "quality over quantity", "risk controlled" and "global reach with a local focus". At the same time, Mr. Philippe highlighted some of SCC core advantages like his 40-year experience in the Swiss Private Banking, personal relationship with Swiss Private Banks and more. Guests showed a lot of interest in what Philippe introduced, and were pleased to learn that SCC could open and maintain for them an account in one of the most top-level and safest Private Banks while offering best products and services.
Jewelry Investment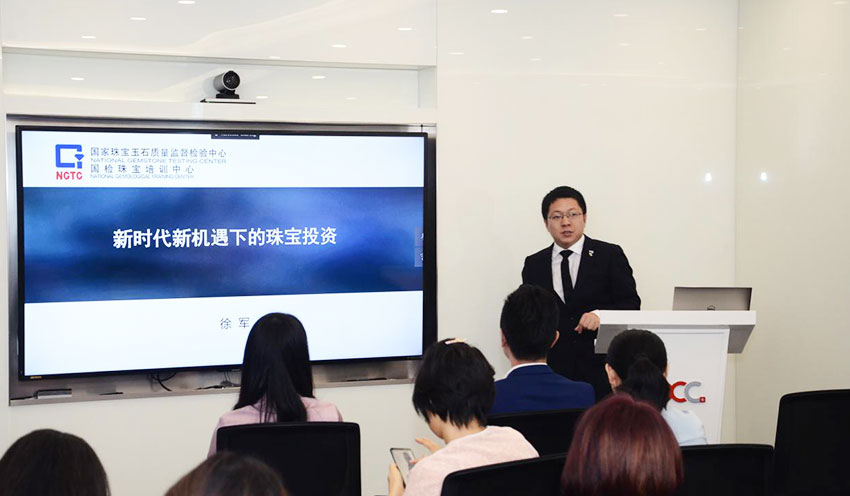 Xu Jun, President of the Shenzhen Branch of National Gemological Training Centre, shared his insights on jewelry investment. By analyzing the current political and financial investment environment in China, Mr. Xu forecasted that high-end jewelry would be a new destination for investment, especially thanks to its scarcity, scientificity, investment stability, liquidity and inheritability. He then gave some advice on jewelry investment, emphasizing jewelry selection, channel selection, long-term plan and active learning. Clients were pleased to gain a new investment perspective through Mr. Xu's humorous and substantial sharing.
Swiss Lifestyle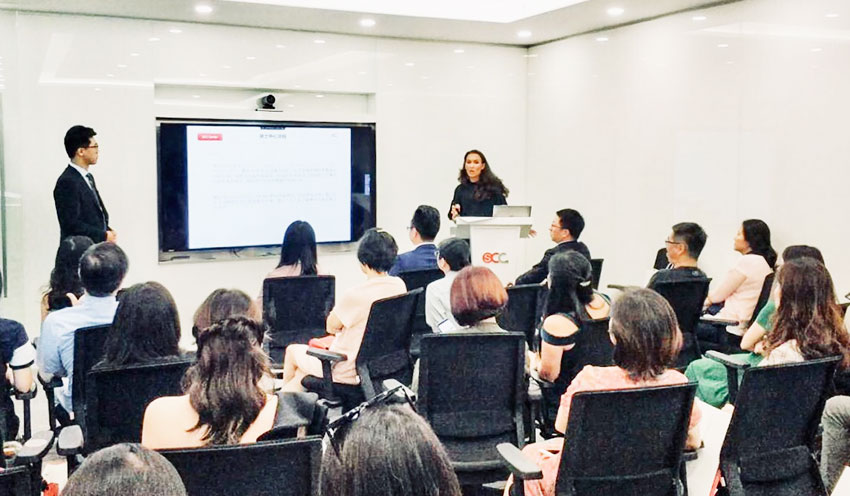 Segolene Kretz, General Manager of Swiss China Center, introduced the different activities of SCCenter such as projects, events and VIP Tours within the key areas of Education, Healthcare, Welcoming, Swiss Lifestyle and Golf. Ms. Segolene presented some of SCCenter's valuable partners such as Clinique La Prairie, the most renowned clinic in the world and pop e poppa, No.1 Swiss kindergarten. Both are expecting important projects of implementation in China. Guests also learnt about the upcoming events of SCCenter like Ryder Cup, the biggest golf event of the year, Family Office program in Switzerland at IMD, n1 in the world Business School for Open Program and kids Winter Camp at La Garenne, top Swiss boarding school.
---
Elegant Wine-tasting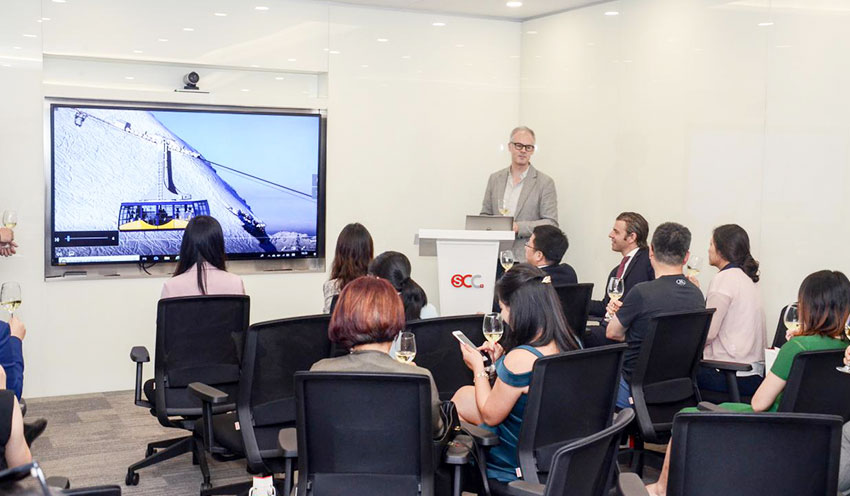 Damien Fleury, Swiss wine expert and friend of SCC, joined the event to share his passion for treasured Swiss wines. He first introduced Switzerland as a wine country influenced by its geography with high altitude vineyards and its cool climate strongly reliant on the Alps, the mountains around the country, which gives the Swiss wine complex aromas.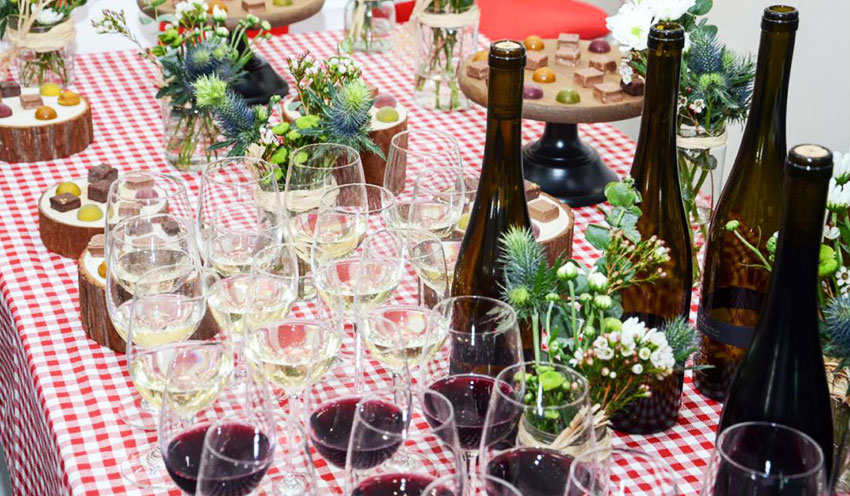 Right after the presentation, a wine-tasting interaction was specially organized for SCC and TASA guests. Damien selected two very authentic Swiss wines from Geneva Lake region, produced by two brothers, representative of the young generation owners and the finest Swiss artisan winemakers with a strong family tradition. Following careful explanation and demonstration by Mr. Damien, the audience tasted the two high quality and terroir driver artisanal wines made from indigenous grape varieties.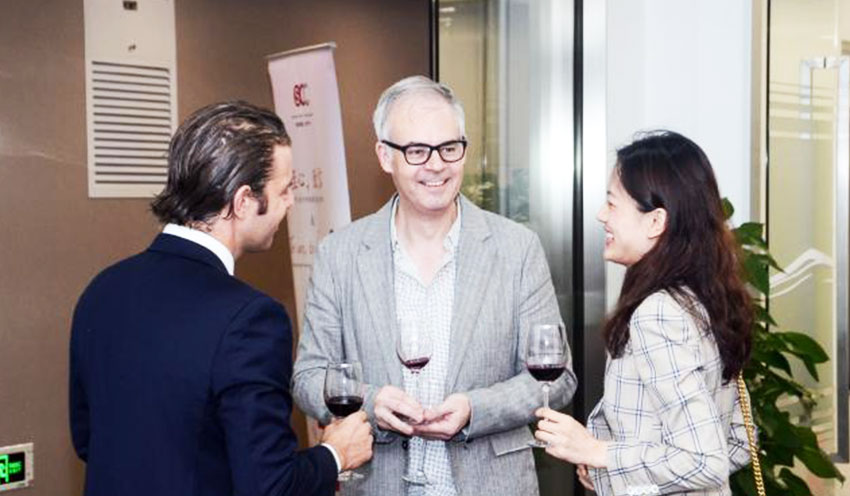 Delicate and Sweet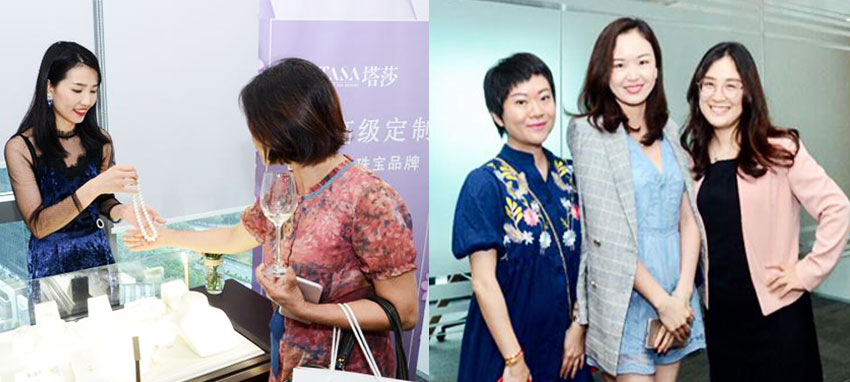 Besides the captivating presentations and enchanting wine tasting, a wide range of creative chocolates from Switzerland were served for the guests meanwhile admiring and trying some of the precious jewelry pieces.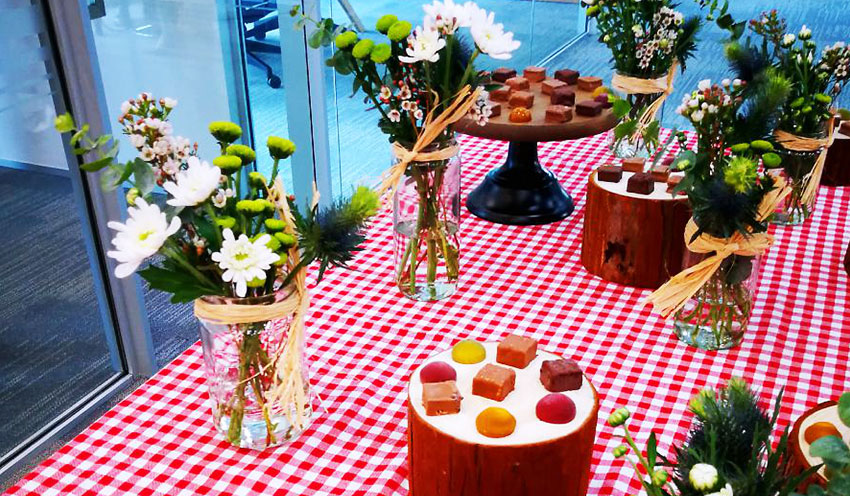 All these hand-made delicacies come from the fantastic world of chocolate at Stettler Swiss Chocolate factory. This unique Swiss Chocolate Factory was founded in 1947 by Paul Stettler and since then has always produced the highest quality of Chocolate following tradition and expertise. The Chocolate Chef himself, Edouard Morand with know-how, experience and ritual creates these little wonders combining shapes, textures, fragrance and flavors.
Longing for More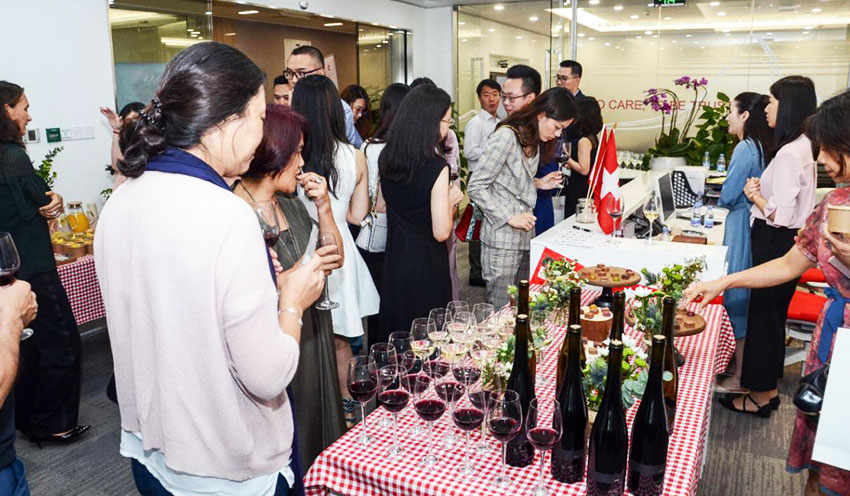 What a surprise for the guests but at the same time an innovative discovery to combine the aroma of the wines with the perfume, flavor and smoothness of the artisanal Swiss chocolates.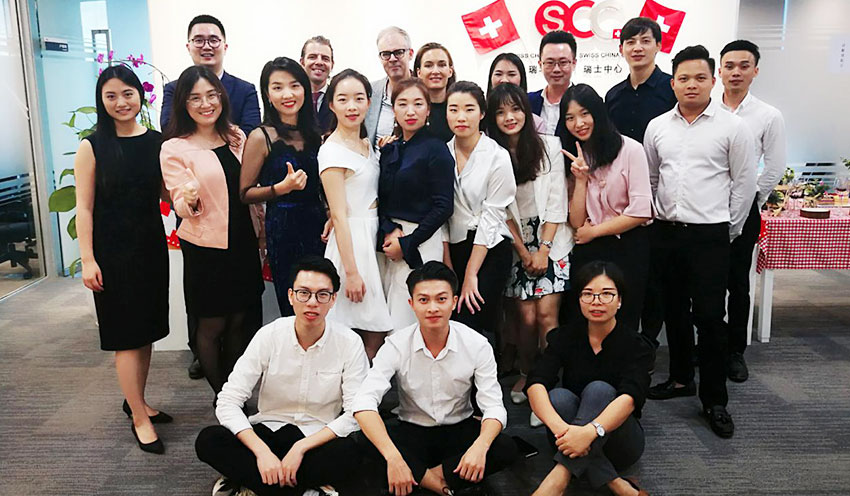 All guests showed enthusiasm and interest to embark on this short but intense journey into the world of prestige with SCC. By bringing to China a unique Swiss experience and the finest resources in collaboration with the prestigious local jewelry brand TASA, SCC demonstrates one more time its own corporate core value "To Care, to Be Trusted".